Archive for the ' Minoring in Twitter ' Category

By Danny Wild / MiLB.com

Kate Upton turned 23 this week, and that, thankfully, was a good excuse for Lakeland Flying Tigers outfielder Ben Verlander to dig through his phone and find this awesome photo of him proudly riding a horse with Kate:

Kate Upton, of course, is the girlfriend of Ben's brother, Cy Young Award-winner Justin Verlander, who incidentally is also back in the Minors as he rehabs with Triple-A Toledo. (Happy Birthday Kate!)

And this scenario (in which Ben went with the #stud hashtag) should not be confused with Derek Jeter's girlfriend, Hannah Davis, who also apparently really likes horses: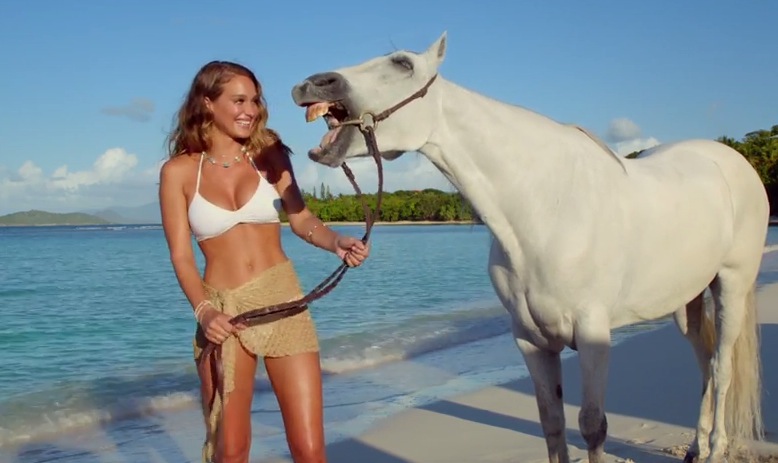 Ben also weighed in on the current AL All-Star voting, which is comically one-sided thanks to Royals fans who apparently think the world revolves around Kansas City:
And then Ben let us all in on those conversations players have at second base:
And he fought back against the growing storm of rumors that he snores:
As I predicted earlier, Minor Leaguers went out and saw the new Entourage movie, and the reviews are in!
So Chris Heston threw a no-hitter for the Giants this week, and zero Minor Leaguers (as far as I can tell) tweeted about it:
Behold the power of Midwestern stormy weather:
Is this bad?
Jurassic World: The Park is Open!
Today, June 12, has finally arrived! Jurassic World is here, and Indians No. 25 prospect Dace Kime, like me, won't be able to see it at midnight due to baseball obligations:
BTW, nice job by Dace, six strong innings for his second Carolina League win Thursday.
Todd Van Steensel is stuck here in Florida while his friends back in Australia get to see Jurassic World early thanks to time-zone magic:
And the Johnson City Cardinals come out of nowhere with the announcement of a Jurassic World-themed promotional jersey:
Speaking of dinosaurs, we found video of a T-rex ("You said you have a T-rex? Say again?") delivering a ball to Justin Verlander for his rehab outing with Triple-A Toledo:
Anyway, tune in next week for the reactions!